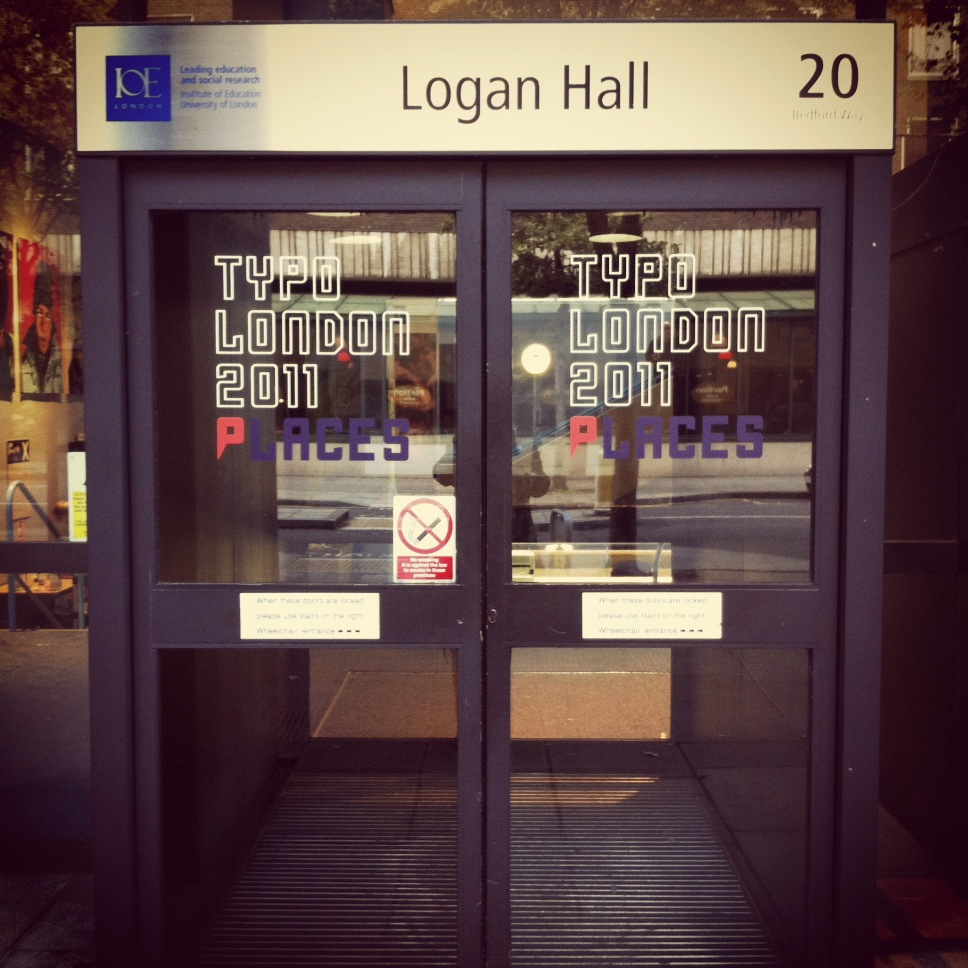 14:00 CET – Together wirh our designer Anne I'm joining the Typo Design Conference in London. The first day kicks of with Dale Herigstad, Chief Interaction Officer of Possible Worlwide and also creator of Xbox interfaces (I'm really into ;). Dale talks about how to create media spaces on screens, using 3D technologies or simple 2D spaces. He calls it ne television. He is also the creator of the early 2000s Minority Report interface which Tom Cruise has been using. It was a short speech but Dale left some inspiring links with us:
A great inspiring source is his page at Schematic.com
15:00 CET – Nat Hunter, founder of Airside, presented some insights about how to tell the right story. While people talk about interfaces, Nat talked about narrative informations, pixel grapics and the idea of power. A  pictogram movie in 16 colors, narrative told.
[vimeo http://vimeo.com/18920889]
16:00 CET – Nat continues with some examples of sustainable design. Nature can be saved with targeted informations especially about food and ingredients. What she meant is: Communication is aid, design is aid – that's her thesis.  …Unfortunately she didn't digg deeper but I'll try to find the video later.
Sound and Music was her third topic. She gave us an amazing preview of a pixel and pictographic movie which will be released soon (keep you posted as soon as it is released).
Great to listen to Nat as Airside tackle projects as big as the touch screen navigation for Virgin Atlantic with a target group of simply everyone, as seh explained. Asking the client of whether the project was a success the feedback is simply " the bar bill has gone down".
17:00 CET – About typo of BBC World Service: These numbers blew me away. A reach of 180 million people weekly in 27 languages is serious and nothing to fu** with. Therefore the BBC (by the way: the BBC was a former client of Wildstyle Network) needs a missunderstandable voice and design. The speech of Kutlu and Titus continued with the demo of a revultion in type design, by bringing arabic and persien fonts together.
18:00 CET – Jonathan Ellery, a contemporary and conceptual artist, explained why a design is always inspired by your sourrounding, your problems, needs, affairs, your sex plus your broken cockring and even your girlsfriend(s). Jon, thanks for this inspiration and thought kicking pictures (especially the wathc which cannot show the time)!
[youtube=http://www.youtube.com/watch?v=UObW2p1FoUc]