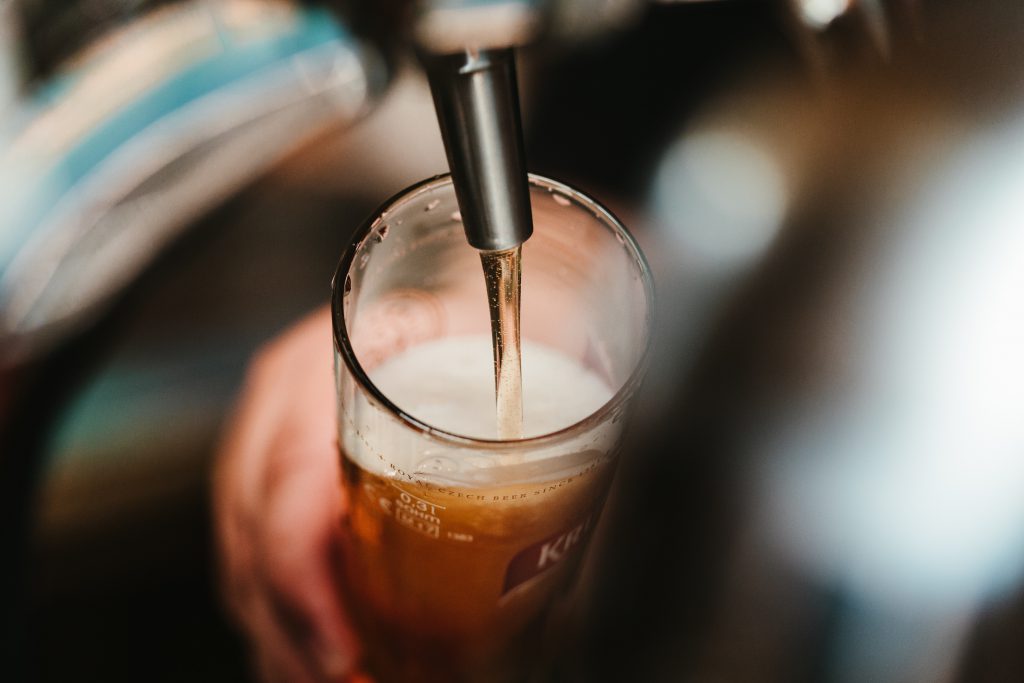 2018/19 case study of an eight months digital strategy project for DrinksInc* (anonymised)
Understanding the market, reviewing strategies
Plotting and testing prototypes of a Digital Strategy
Acqusitions as instrument of growth and innovation
Digital transformation has captured all areas of modern business. Regardless of the proposed type of product, it became necessary to create new structures and concepts for work in the digital space. Thus, many companies are faced with the problem of lack of experience and a certain digital strategy in this area.
Amid falling interest in alcoholic beverages and the entry into the market of all new companies and startups engaged in the production of low-alcoholic drinks, self-poured drinks, AI-driven brew and connected kegs, large enterprises are finding it harder to retain primacy in the market.
According to research firm IRI, major beverage companies sold 0.3% less drinks in stores in 2018 compared to the previous year.
As a result big companies are betting on the development of digital strategy
to help reverse the trend.
Digital Strategy: From a cost to a profit center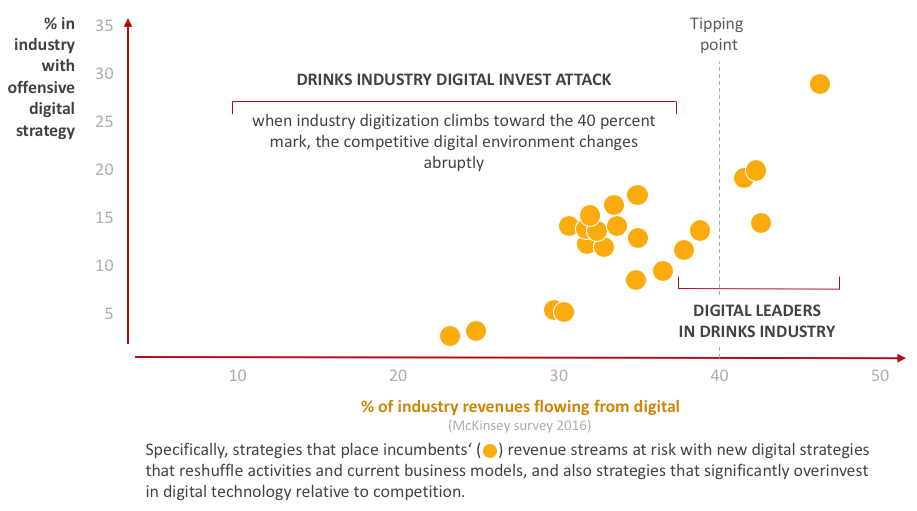 One of the most famous beverage companies in the European market also faced the need to create a strong digital presence and define a sustainable digital strategy. The reason for this is that this is the only way to maintain competitiveness with other representatives of this industry in the market. Therefore, the main task was to build a digital strategy that advanced their digital sales and marketing channels while integrating and reforming traditional ones, placing them on the path to transform digital from a cost to a profit center.
The Audit
DrinksInc* realized the importance of digital channels for detailed monitoring and studying its consumers on local and international markets. Moreover, digital strategy also provides significant opportunities for brands and companies to direct, fuel and control consumer behavior. Among the benefits, this specific digital strategy was able to:
Consequently generate insights into consumer behavior
Learn about preferences and feelings about brands and products
Develop new types of products (e.g. for new purposes)
Create new e-commerce sales channels
Designing an ecosystem to build new mobile experiences
Deepen relationships with two-way interactions on websites and social media
Use social media as promotion AND sales platform
Minimize marketing costs through marketing automation
However, the pace of disruption can make the digital world challenging to navigate. When DrinksInc already tried to run different experiments in various projects and sought to take advantage of digital, they had many isolated initiatives (such as online advertising and implementation of the Facebook and Instagram page) underway, but lacked organic traction in any of them.

Our teams discovered several further challenges before starting crafting a digital startegy prototype:
C-level and team leadership had no coherent plan for digital
Siloed teams in sales, mangement, marketing, comms and distribution
Digital traffic and sales conversion rates lower than competitors in the market
Social media presence was limited, with small communities compared to competitors
Opportunistic behavior was dominating digital concepts
Existing CRM tools failed to capture online interactions and insights
The KPI´s and other data were not monitored and classified
The Task
We assisted DrinksInc in the proper redistribution of resources and also the definition of new organizational structures in order to set a new course to achieve a uniform development and implementation of a digital strategy in the company's work. So that the entire company could benefit and grow from digital as it evolves. We also:
Defined tasks in the workshop with stakeholders
Ran Gap Analysis to identify different strategies
Researched all potential market disruptors across the industry
Outline opportunities to acquire startups, their technology and teams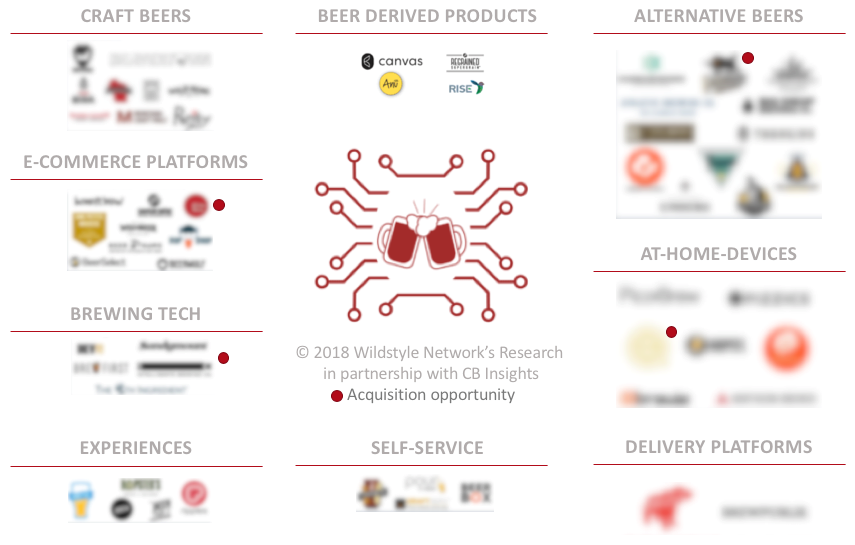 Wildstyle Network's Consulting Approach
Our team and the client collaborated throughout the eight months project, working initially to define DrinksInc's main digital strategy and roadmap.
As a result the groups identified key questions to produce thorough analyses of the competitive landscape and existing internal digital strengths and weaknesses. Those analyses yielded insights that helped focus the agenda on the distinct areas of digital:
Listening and monitoring
Marketing and customer interactions
E-commerce sales
Marketing Automation
Automated global strategy review
Gastrotech startups accelerator program
A/B testing across company initiatives
Finally, the teams identified the enablers, such as capabilities, processes and tools, which would allow the company to significantly increase its competitiveness and achieve its goals in each area
Our Recommendations
Futhermore our team made a list of key actions that should have helped DrinksInc in the first stage to cope with the main problems and shortcomings, and in the second – to achieve the goals, while spending the minimum amount of resources:
First of all double the number of resources dedicated to digital, creating a Chief Digital Officer who reports directly to the CEO
Develop new digital assets and tools to interact with consumers, including web sites, social networks and apps and identify KPIs to inform progress
Build a set of KPIs and measure progress with software and accountability
Implement a Customer Journey Map and User Research program
Create an integrated global CRM that helps build direct relationships with end consumers, generates consumer insights and promotes brand loyalty
Develop a scalable e-commerce strategy with significant sales potential, including search engine optimization (SEO), e-commerce and social strategies based on Wildstyle´s expertise and experience
Embrace market disruption and innovative startup culture
The Results
The digital strategy work armed DrinksInc with the information and skills they needed to catch and keep-up with their competitors in the digital space, while harnessing the habits and subconscious desires of their consumers, as well as persistently expanding the scope of their activities and influence. The team successfully developed new organizational capabilities and learning initiatives:
Ensured digital is incorporated in company strategy across all markets and businesses
Structured the organization to add new digital roles and capabilities
Designed processes and clear decision rights making
Delivered immediate gains in customer relationships with increased satisfaction, insights, targeting and also feedback
Set goals to deliver significant bottom line results in e-commerce sales while preventing profit pool destruction as a result of channel conflict
Implemented (2) new products, that expected to be released within the next 6 months
Created POS innovations before competitors
Moved the company closer to digital Tipping Point
About the author(s)
The survey content, analysis and marekt research were developed by Wildstyle Network's analysts and consultants (Kathrin Hauptmann, Nicole Kirchner, Kevin Schmidt). The digital strategy plots were developed by senior partners in Wildstyle Network's Dresden office leads Anja Neufert and partner and head of digital strategy Steve Nitzschner. Alexander Bierling (Chief Consultant Beverage Strategies NY) worked on global insights while Anett Leuner crafted Social Media analytics and strategy. Mandy Pearson researched the "disrupting forces" and startup ecosystem approach. Ralf Halgasch (Digital Director) steered the data and digital architecture of this project.
They wish to thank Irina Savciuc and Tomas Uribe from Wildstyle Network's New York office for their contributions to this work.